621-00873
Call for Price
STYLE: 621-00873
In Stock
---
Inquire
Lady's White Sterling Silver Two Hands Making A Heart Shape 3D Reflections Bead Bead*Prices are subject to change based on fluctuations in metal prices and currencies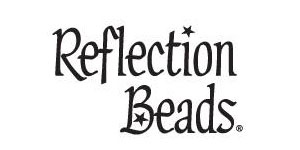 "Reflection Beads" was created to give women the opportunity to express themselves through their jewelry. It is a very modern take on the traditional charm bracelet. While the collection still has dangling charms available, most slide on the bracelet and are free moving (space allowed) along their bracelet. Because of this there are also new additions to this collection that include clasps; which stop beads from coming off the bracelet when open, and stoppers; which allow you to create intentional space between beads.

We encourage women to create their own story with their collection.
Some times that is very fashionable, it can be changing with the seasons, holidays and her outfits. Or memory markers, that contain special remembrance charms, representing children, a special birthday, a trip, etc. Each bracelet is completely unique the wearer. "Jewelry that tells their story!"

Reflection Beads and their bracelets feature a jewelry system compatible with other leading brands of bead jewelry. Meaning the bracelets and charms can be worn of different brands.

We would love to show you our collection today!