53-00315
Call for Price
STYLE: 53-00315
In Stock
---
Inquire
Niobium Yellow "Myra" Earrings, Oval Hammered Frame, Dangling From Shepherd Hooks. Niobium Earrings*Prices are subject to change based on fluctuations in metal prices and currencies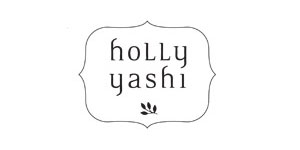 Holly Yashi was started in 1981 by Holly Hosterman and Paul Yashi Lubitz, in Arcata, California. Their first creations were animal designs fabricated in Brass and Silver, each piece handmade in their one-car garage. Through the support of their friends and family, their passion soon spread into a loyal following of customers. Soon after, they discovered Niobium, a dull gray metal that uses an expedited oxidation process; it is dipped into an electrically-charged water bath which turns the metal into hues of rich, permanent color. The beautiful result is a look that has become the signature style of Holly Yashi for thirty years now.

Holly and Paul choose Niobium not only for its ability to be hand-colored into radiant hues, but also for its light-weight wearability, environmentally-clean workability, and a hypo-allergenic quality so trustworthy it is often used in surgical implants. These features make it the perfect jewelry for all jewelry lovers; whether you are rough on your jewelry, like bright, fun colors, want a unique piece, or have an allergy that prevents you from wearing most jewelry.

We would love to show it to you today in person. You can try on your favorites and find the perfect Holly Yashi Creation(s) for you!